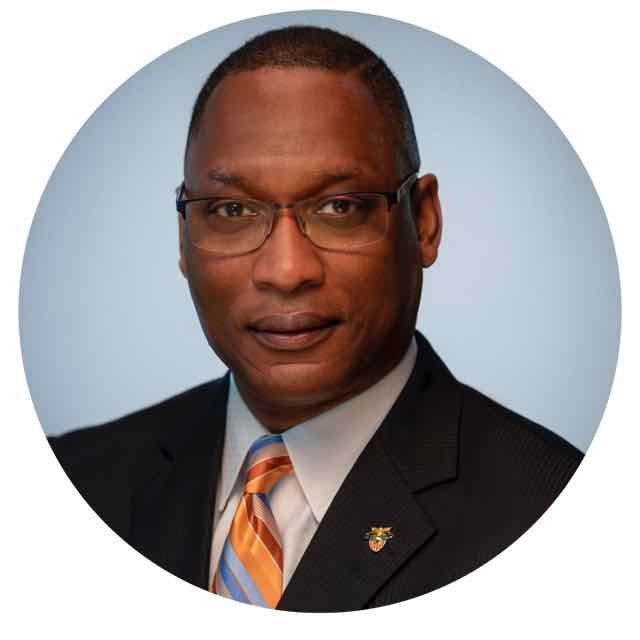 CMR, DABDA
CEO, Warrior Centric Health, LLC
Ron's entrepreneurial career reflects his dedication to national service and health equity. He is an 8th-generation military veteran, educated at the United States Military Academy at West Point, whose family's legacy of service to the nation dates to the Revolutionary and Civil Wars. His own military and professional experience compelled Ron to both inspire and lead the movement to achieve health equity for the American veteran and military communities. It is also what drove him—along with Dr. Evelyn Lewis—to found Warrior Centric Health, the nation's first company dedicated to helping medical institutions reap the benefits of delivering effective population health management to the Warrior Community.
Ron has nearly 30 years of operational, marketing, and management experience in healthcare advocacy and marketing/public relations and is credentialled as a Certified Medical Representative. He has brought new medical therapies to market, managing their growth through an array of government and private health care systems.
As an innovation leader with Pfizer, he created and managed Pfizer's industry-leading multicultural and emerging markets business models for the Multi-Cultural Business Team, directing multicultural marketing and advocacy initiatives for Pfizer's sales managers and representatives throughout the United States. Ron's areas of focus and expertise are population health and health systems science.
A service-disabled veteran, himself, Ron co-founded Warrior Centric Health to fill the gap he and Dr. Lewis perceived between healthcare outcomes for the general population and those for veterans, service-members, and their families, an enormous and extremely vulnerable population nearly completely overlooked by commercial healthcare. Together they developed the blueprint for a healthcare facility prepared to deliver optimum care to the Warrior Community (an Authorized Warrior Centric Health Facility) and the means for any facility to achieve those capabilities economically: the Warrior Centric Health (WCH)® platform. The WCH platform leverages best practices in population health management and technology transfer from the fields of health, science, education, and IT, combining fully accredited e-learning, credentialing, data science, and community outreach tools into an enterprise-grade solution that can deliver strong ROI.
Ron received his BS degree in Behavioral Sciences & Leadership from the United States Military Academy, then served as an officer in the Army. He is highly sought after for his expertise in creating innovative training and education technology transfer solutions. 
Ron's honors and distinctions include: